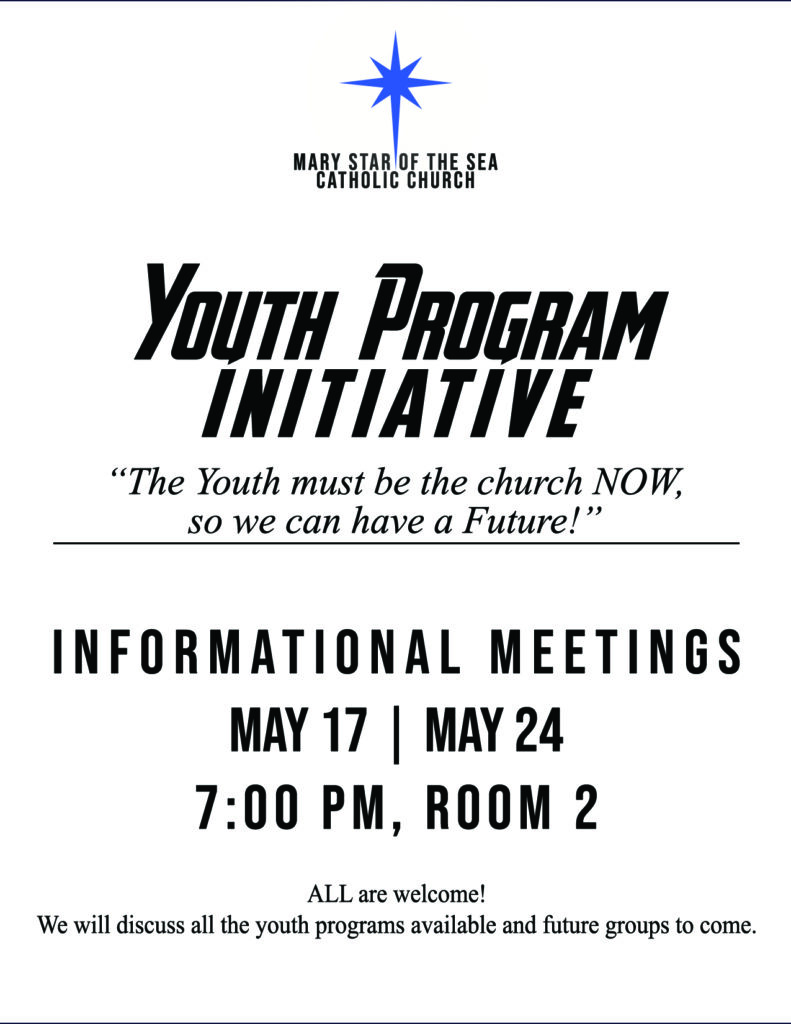 Information Meetings on May 17 and May 24, 2023 at 7:00 PM in Room 2
"The Youth must be the church NOW, so we can have a Future!"
ALL are welcome! We will discuss all the youth programs available and future groups to come.

For questions, contact the Youth Coordinator, Brian Rivera at 805-509-3240.
.
AVAILABLE YOUTH PROGRAMS
Altar Servers
L.O.V.E. of God Choir
Religious Education
Youth Group (Luminheirs)


UNDER CONSTRUCTION – Bookmark us for future updates!