Every Wednesday at approx. 5:30 PM (after the Rosary)

ROSARY starts at 5:15 PM followed by the NOVENA*
* with Exposition of the Blessed Sacrament
* with Holy Mass on first Wednesdays of the Month

May the Lord grant your petitions, through the intercession of our Mother.
May all experience her perpetual help!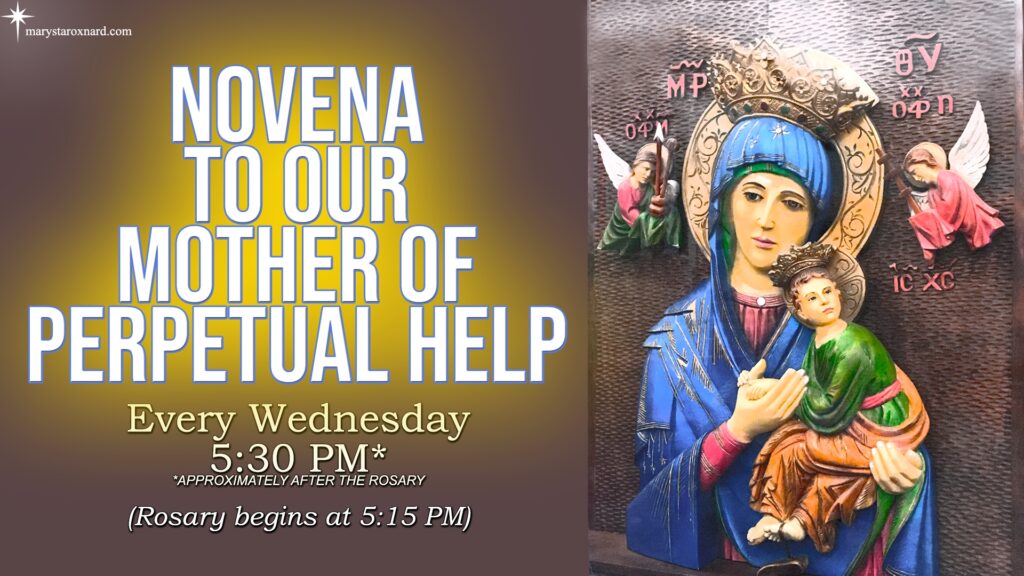 FOLLOW US ON FACEBOOK FOR UPDATES:
Facebook event page for 2023: https://fb.me/e/1smE6fkGg (click "interested" or "going" on all dates available)
Join our Facebook Group: https://www.facebook.com/groups/ourmotherofperpetualhelpoxnard/
Back to HOME