Our weekly Bulletin for Mary Star of the Sea Catholic Church, Oxnard, CA can be found in the link below
Click HERE to view or download a PDF copy of our weekly bulletin.
NEVER MISS OUR BULLETIN!
Subscribe now to have our bulletin emailed to you every week!
1) Go to https://www.parishesonline.com/organization/mary-star-of-the-sea-catholic-church
2) Click Subscribe (see image for location).
3) Fill in your Contact Email, First Name, and Last Name. Then click on SUBSCRIBE.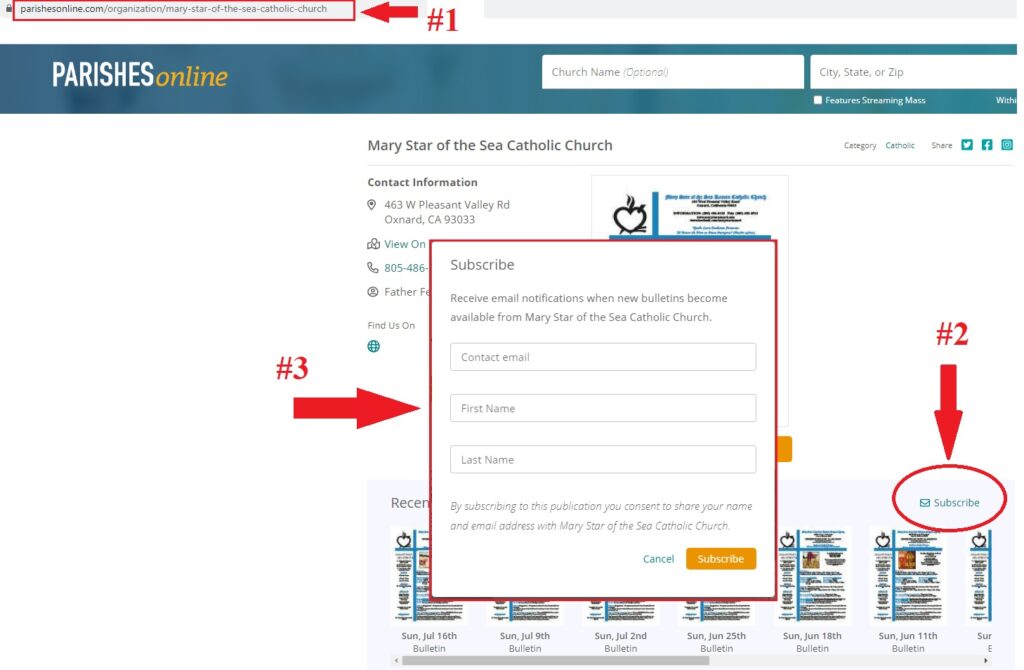 ALL PARISHIONERS INTERESTED IN ADVERTISING ON OUR BULLETIN, KINDLY CONTACT OUR OFFICE (805) 486-6133 FOR MORE INFORMATION. Thank you very much for your continued support!